The product of the day:
OMS Tattoo (Western) with UV protection.
Designed with a black soft frame combined with the UltraViolet lens protection, the OMS Tattoo is real efficient in strong sun and light reflection from the sea & sand, making it extremely comfortable to be worn in every condition.
The mask glass is tempered CE which assure the diver that is having a good quality product!
The shape of the glass allows the diver to have an excellent view angle, especially in the lower part of the field. Excellent in case of reading very important information, like the PO2 indicated by your JJ-CCR Head Up Display.
Volume size: medium, easy to be cleared in case of water "flooding".
The mask fits very well on the face thanks to the two folds and the composition of the material. Even with a beard and mustache, water does not enter very easily, almost not at all!
Head strap is very comfortable and is giving a good adjustment and grip. A mask cover strap can be added to increase the maneuverability, even with one hand operation.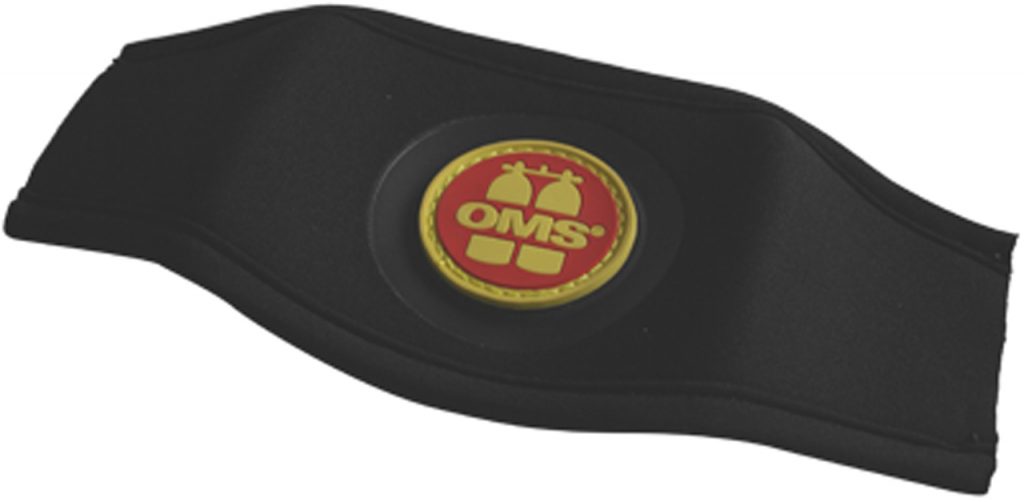 OMS Tattoo Western UV is available in stock (in two sizes: Asian & Western) and can be tested at our T101® Dive Training Center at any time.
OMS Europe is part of the Ocean Management Systems & DUI group and T101® is official distributor in Romania.