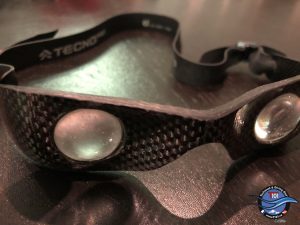 253.2meters. Or 830.8feet. That's a lot. A lot to walk on land holding your breath. I bet that most of us cannot do it easily.
Well, now imagine to translate the horizontal walk into a vertical descent into the blue… 253.2meters down.
His name is Herbert Nitsch. His holding the title of the World's Deepest Man on Earth with various No Limit dives: -214m in Spetses, Greece (June 14, 2007 for which is included in the Guinness World Records) & -253.2m in Santorini, Greece (June 06, 2012) using a custom made "yellow submarine" and personalized techniques for equalization. He's holding another +31 World records in various AIDA disciplines (33WR in total!).
In the beginning of September 2019, I had the great pleasure of meeting him a couple of times in the beautiful South of France. We had dinners, long chats about almost everything "diving related". He is a very friendly, open mind and willing to share his enormous experience in freediving.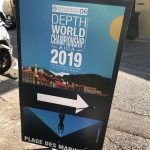 Between September 2nd and 15th 2019, Villefranche (SoF) held the "2019 AID Depth World Championship" and in this occasion, I met another "monster" in freediving: Alexey Molchanov. He got some very good results in this competition!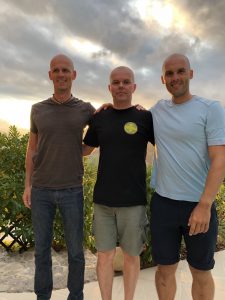 An autobiographic book with Herbert's freediving experience will come up sometimes soon, so stay tuned – is going to be very interesting to read and explore the history of freediving! He is now an active conservationist and speaker with worldwide activities.
Story written down with great honor & pleasure by yours, Costa
T101-Technical & Diving Ops® Dive Training Center